Malawi, landlocked country in southeastern Africa. A country endowed with spectacular highlands and extensive lakes, it occupies a narrow, curving strip of land along the East African Rift Valley. Lake Malawi accounts for more than one-fifth of the country's total area.
As well as being home to some of the friendliest people in the world, Malawi has a range of natural attractions and geographical diversity. The picturesque scenery across the country is what encourages many to return. From the peaks of Mount Mulanje in the south to the Nyika Plateau in the north, and from dramatic river valleys to rolling grasslands, Malawi has one of the most varied and beautiful landscapes in Africa.
Capital: Lilongwe
Major languages: English and Chichewa 
Currency: Malawi Kwacha (MWK)
Area: 118,480 km² (46,000 miles²)
Climate: sub-tropical; rainy season (November to May); dry season (May to November)
Population: 18.6million (2017 World Bank)
Lake Malawi is the brightest jewel in Malawi's crown. With an area of approximately 29,600 square kilometers and a depth of nearly 300 meters, it's the third largest lake in Africa and one of the deepest lakes in the world. It was previously known as Lake Nyasa — a name given by missionary explorer David Livingstone. 
The lake is home to more than 1,000 species of cichlid fish, of which there are several variations that exist in an array of colors and sizes. In fact, Lake Malawi has the largest number of fish species of any lake on earth! It also supports a large number of aquatic birds such as eagles, ducks, herons, cormorants and kingfishers.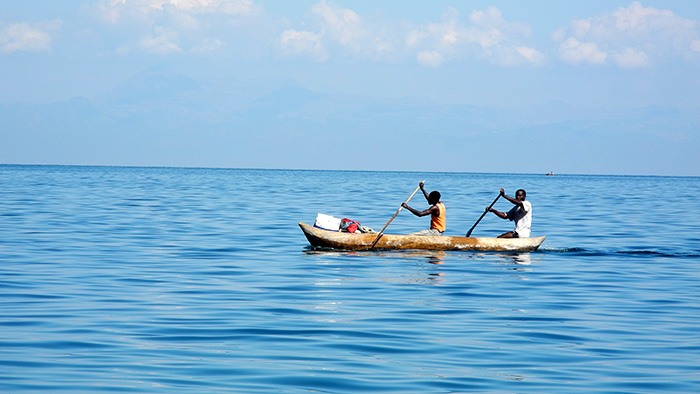 This 2,100-square kilometer park is located in the western central region of the country near the Zambian border, about 160 kilometers from Lilongwe. Kasungu National Park attracts birdwatchers and nature lovers alike with its array of flora and fauna. Contrary to popular belief, there are thriving populations of elephants here. In the past, poaching was a problem, but many animals like the leopard, zebra and jackal have made a comeback here. Hippos are a dime a dozen at the park's Lifupa Lake, and the dense bush is home to a variety of small mammals like the civet cat and genet. The best game viewing is at the end of the dry season from August to November, when the animals cluster around the watering holes.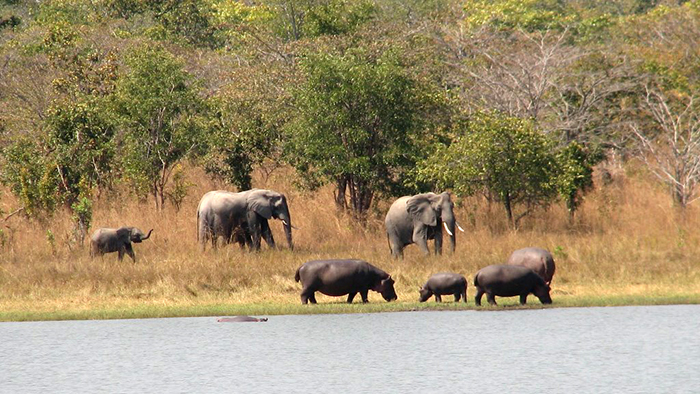 Off the Salime-Mzuzu Road, Chintheche sits pretty along Lake Malawi's northern shore. Considered one of Malawi's best beaches, Chintheche boasts fine white sand and lush, tropical surroundings that may fool you into believing that you're on a Caribbean island. The Chintheche area is a popular weekend getaway for locals as well as tourists. A walk along Chintheche Beach will reveal crystal clear water and various clustered rock formations. The Chintheche area has fantastic accommodations for couples and families alike, as well as cultural and leisure activities. Farther south, Kande Beach is another beautiful stretch of lakeshore with lodging, camping and water sports.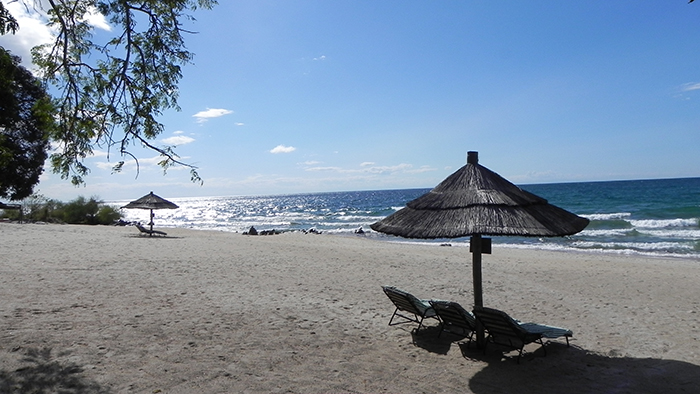 Nkhotakota Wildlife Reserve
The Nkhotakota Wildlife Reserve is 1,800 square kilometers of rugged woodland terrain cut by numerous rivers. Though rich in wildlife such as lion, elephant and buffalo, Nkhotakota's dense vegetation makes sightings more difficult than in other places. Walking safaris, bird watching and canoe rides down the Bua River are the park's main activities. What Nkhotakota lacks in visible animal herds, it more than makes up for in unadulterated peace and tranquility. The flow of the river and the symphony of nocturnal insects make Nkhotakota Wildlife Reserve a retreat for mind and body.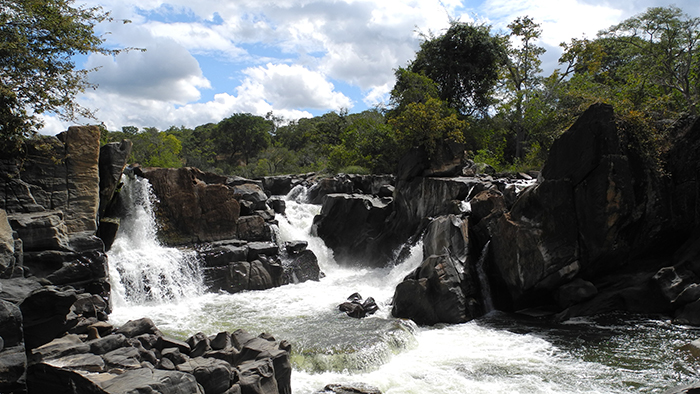 This lush patch of forest covers about 75 square kilometers and is located in the Ntchisi Mountains — a remote area dotted with rural villages. Not amongst Malawi's most prevalent tourist destinations, the Ntchisi Forest Reserve is quiet, and for the most part uneventful unless you are a bird watching or hiking enthusiast. Orchids, wild mushrooms, exotic fruit trees and strangling figs are just some of the specimens endemic to the reserve. Towering trees and villagers' small coffee plantations thrive on the wet weather of the rainforest. The Ntchisi Forest Reserve is a two-hour drive from Lilongwe.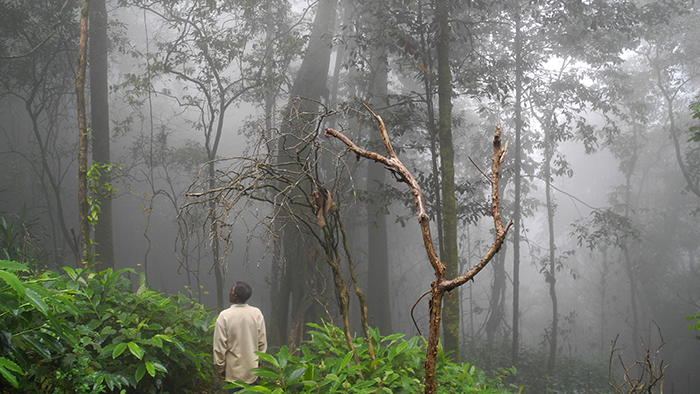 The lush Zomba Plateau has an area of 130 square kilometers. Just two hours away from Blantyre is this scenic stretch of rolling hills and dense forest. At the foot of the plateau is the city of Zomba, which was first established at the end of the 19th century as the seat of the British Administration of Nyasaland. The area surrounding it is mainly agricultural, with Zomba serving as a trading center.
The Zomba Plateau is a nature lover's paradise where exotic birds, a verdant landscape and hidden natural wonders are abundant. Popular activities on the plateau include hiking, shopping at the Zomba crafts market and driving up to the two most popular viewing points, Emperor's View and Queen's View. Both reveal magnificent panoramic views of southern Malawi and Mount Mulanje with Mozambique in the distance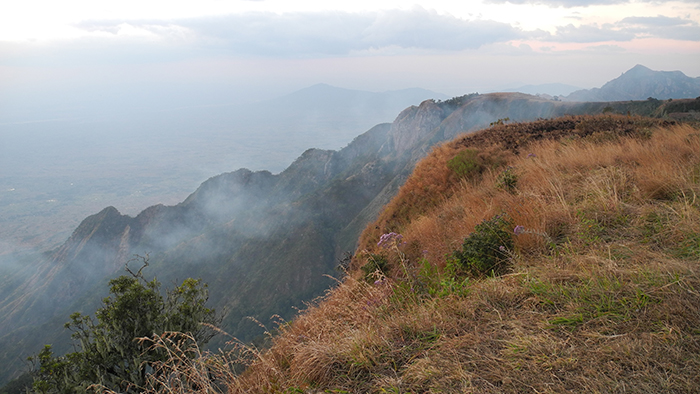 Like Liwonde National Park, the Majete Wildlife Reserve has made significant strides toward conservation and sustainability. Since 2003, many species such as the elephant, black rhino and leopard have been reintroduced to help make Majete a "Big Five" reserve. Thus far, the park's animal populations have thrived under the protection of the African Parks and the Malawi Department of National Parks and Wildlife (DNPW.)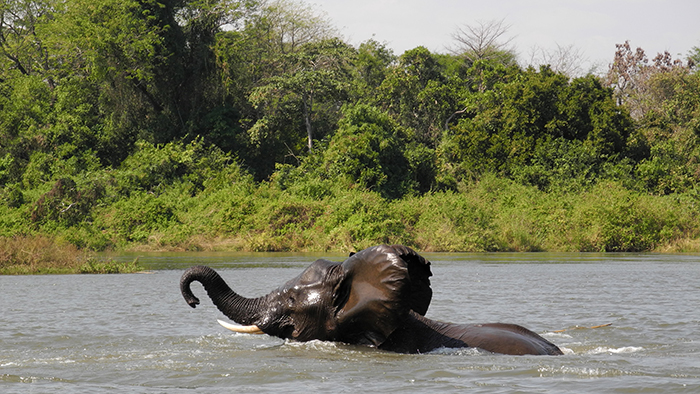 For hikers and climbers, Mount Mulanje is a must. At over 3,000 meters, Sapitwa Peak is the highest point in south-central Africa. The area surrounding Mount Mulanje is amongst Malawi's most scenic. Sprawling tea estates, the Mulanje Golf Club, Likhubula Forest Reserve and Mulanje Town are just a few options for visitors. Most hikers first arrive in Mulanje Town, which is well equipped with hotels and restaurants. Hotel recommendation in Mulanje Town: