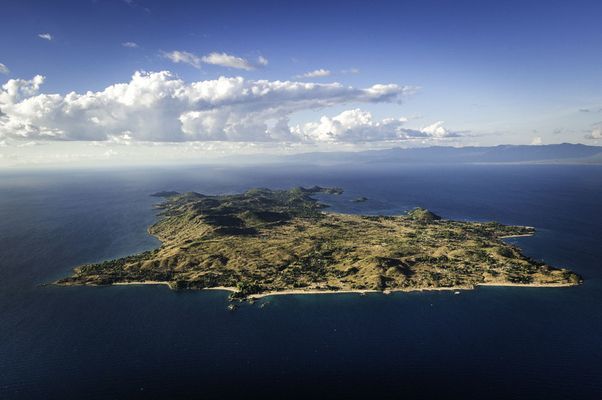 7days 6nights tour of Likoma Island
Our Valued Clients We at Tiyende Safari and Tours are pleased to be in touch with you and planning this first ever 7days 6nights trip to Likoma Island.
– Tiyende Safari
Interesting facts about Likoma Island - Likoma
Likoma Island Situated in the north-eastern corner of Lake Malawi set in Mozambican waters lies the small unspoiled Likoma Island. The island is surrounded by crystal clear waters, sandy beaches, and an abundance of cichlids – some of which are endemic of the Likoma area.
The island is only 17km², and has one town, Likoma Town, here you will find Central Africa's third largest cathedral, St Peter's
Day 1: Lilongwe to Nkhatabay then Likoma Island (27th September 2021)
On a Monday at the agreed time, Tiyende Safari buses shall depart from Lilongwe pick up point for Nkhatabay. This shall be in-time for the Ilala ship which leaves Nkhatabay Jetty every Monday midnight for Likoma Island.
Day 2: Arrival in Likoma (28th September 2021)
Tuesday by midday, courtesy of Ilala ship we shall step on the Sand Beaches of Likoma Island. Proceeding to Tiyende Safari's appointed lodge where we shall check in on Full-board basis.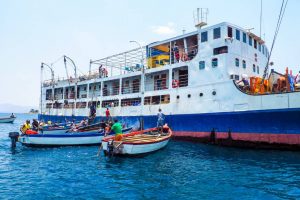 After check-in and freshening up, the Fun will begin. This will be a free flowing fun from Tuesday to Friday (4days) but still we shall have some Activities lined up as below;
Things to do
Bearing in mind the size of Likoma Island there isn't an endless number of things to do, however, you will find some breathtaking experiences. Diving off the island is good and you will be able to swim with the brightly coloured cichlids. There are over 20 dive sites around Likoma Island for you to explore. Another water based activity, boat trips; you will take boat trips around the island, to the nearby Chizumulu Island and around the Island.
If you want to explore the island and visit the various island villages, you can on foot, alternatively you can seek a thrill and hire a mountain bike or quad-bike. Whilst on your excursion be sure to visit the old Baobab on the New Market Place. Nowadays, the baobab is hollow and sometimes used as a storeroom.
Must do's
Visit the cathedral:
St Peters Cathedral is the same size as Winchester Cathedral in England, which is one of the largest in Europe. Work began in 1903 and completed in 1911. This vast building has some interesting features including stained glass and carved soapstone choir stalls.
Malipenga:
Dancing competitions known locally as malipenga are frequently held at weekends and are extremely interesting to watch due to the traditional instruments that are used and the eccentric colonial costumes the men wear. Hope we shall have a chance watching one of the dance competitions.
Climb the clock tower:
Back to the cathedral! The clock tower provides a stunning view across Likoma. After a tour

of the cathedral, you can head to the roof, climb across the bells and the clockwork and take in the beautiful scenery.
Day 6: Likoma to Nkhatabay- Mzuzu (2nd October 2021)
This is our last day of the tour of Likoma Falls, Saturday. We shall all be set for the arrival of Ilala ship for a transfer to Nkhatabay in the Afternoon and Arrival in Nkhatabay is around midnight. A waiting Tiyende Safari bus shall transfer all clients to Mzuzu where they shall Lodge on Bed and Breakfast basis.
Day 7: Mzuzu to Lilongwe (3rd October 2021)
Tiyende Safari buses shall transfer all clients back to Lilongwe for their onward trips. Refreshments and snack shall be served intransit.
Transfers from Lilongwe to Nkhatabay
Ilala Ship transfer from Nkhatabay to Likoma Island
Full time Drivers / Tour Guide
4 Nights' Accommodation on fullboard basis in Likoma
All meals 3 Meals per day in Likoma Island
1-night Accommodation in Mzuzu (Bed and Breakfast)
Boat Ride around the Island
Guided tour of the Island
Bottled Water, soft drinks and Snacks
Optional activities not outlined in the itinerary.
Other Meals which are not in the itinerary
Drinks from the bar which are not in the itinerary
Items of a personal nature e.g. laundry, tips and etc